iSafe Apps
App Framework Stack
This following diagram illustrates the iSafe App Framework.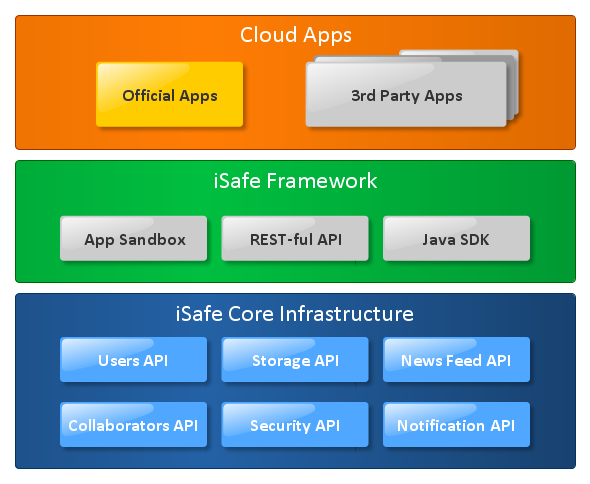 Types of Apps
There will be two types of Apps in iSafe, the integrated apps and apps exist in iframe canvas. At this moment, we only open iframe apps to the public. In the future, developers are able to develop some highly integrated Apps in iSafe to provide a much more seamless experience to your App users.
IFrame Apps
Integrated(Official) Apps
Where your App is located in iSafe?
The app canvas is 750px wide, height is not limited. The height adjustment problem can be solved by using the iSafe Javascript SDK. Detailed discription is available in our API reference section.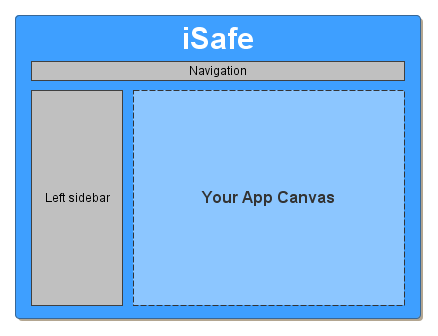 API request model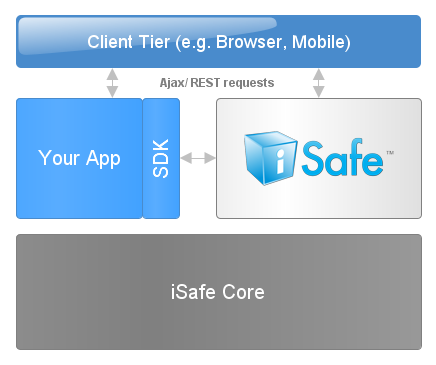 Example Request Senarios